Hannibal. 1970. Mark Twain Elementary.  Third grade.  Mrs. Cary was the teacher.
And she was quite lovable, but seemed quite old to me at age 8.  My first- and second-grade teachers had been my mother's age, it seems to me, around 30 or so. Mrs. Cary must have been in her 50s.  This was, of course, before the rule of 80 was adopted in 1977.
I liked Mrs. Cary.  I remember that I pulled a giant leaf from a tree on the playground, and pressed it between paper.  And wrote in crayon "Dedicated to Mrs. Cary."
I know this because I discovered it, years later, still fairly intact.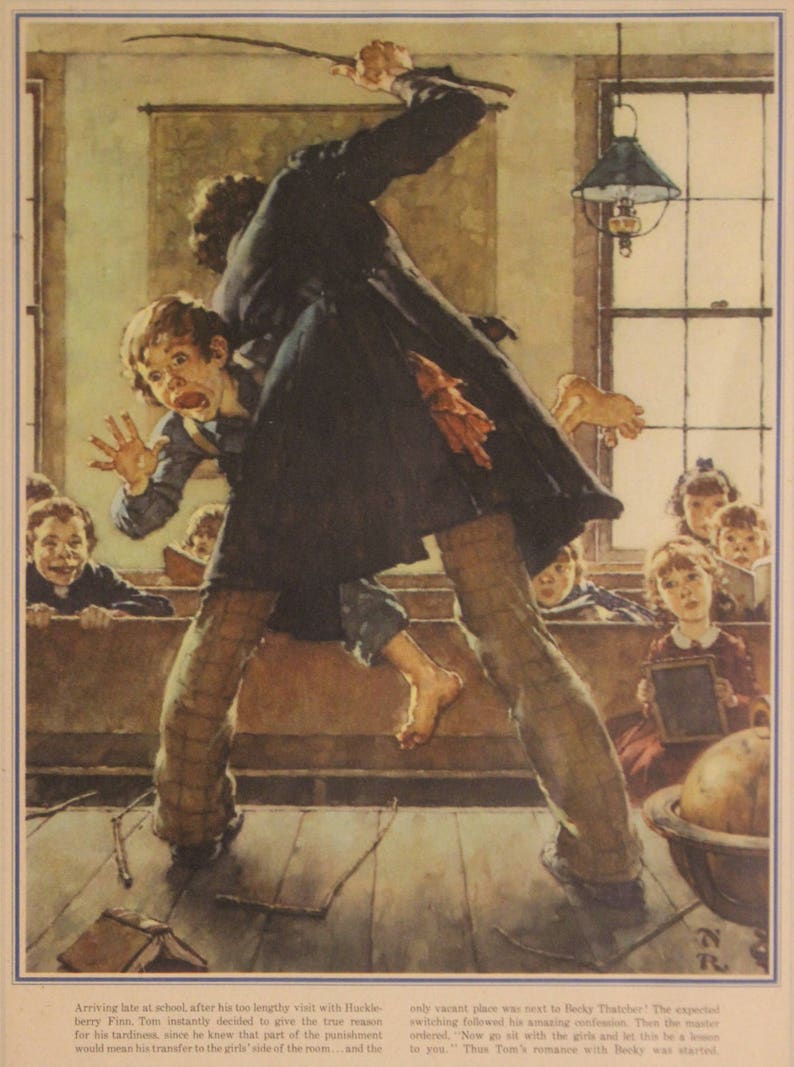 Believe it or not, I have more specific recollections of my second-grade classroom and the classrooms in Lee's Summit than I do of third grade in Hannibal.
Perhaps this is because I was bored?
Unknownst to me at the time, but revealed to me much later by my parents, Mrs. Cary called them in for a conference to discuss my difficulties with reading.  Apparently she thought I was slow.  As in what was then called "Special Education" slow.
My mother assured her I was not.
I would add that I am not.
And my mother assured her that I was bored.  Seems I was reading at an eighth-grade level already.
There it is.  Just a recollection to share . . . !